Want to bring out the inner monster within? Just go to Anthony's Cookies and your inner cookie monster will spring to life in no time. Hidden near where Cesar Chavez street meets Valencia street in San Francisco, Anthony's Cookies is one of the best a boutique cookie stores we have found.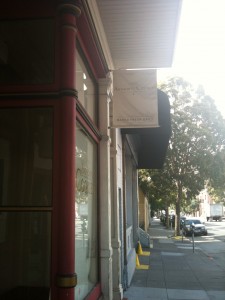 With a wonderful menu of cookies to choose from you are sure to find a favorite. We love to get a mixed box (which is lovingly secured with neatly tied twine) but always make sure to get at least two cookies and cream.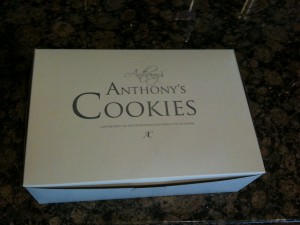 Anthony's Cookies are cooked to perfection with high quality ingredients, elegant recipes and care. They have traditional flavors as well as seasonal specials like banana walnut. The chocolate chip cookie (the measure of any cookie maker) is exactly what one would expect -wonderful chocolate chip goodness wrapped in a well balanced cookie dough.
Its decor is clean and simple with seating up front to watch people stroll down Valencia Street showing off the latest fashion. Just get some cookies and milk then sit back and enjoy the City.
Rating:

Kid-friendly!
1417 Valencia St
San Francisco, CA 94110
415-425-2822


http://www.anthonyscookies.com/
Mon-Sat 10 AM to 8 PM
Sun 10 AM to 6 PM