Where technology and beauty meet, our steampunk jewelry embraces the genius within! This collection of steampunk jewelry is fit for all steampunk-loving monsters. We were inspired by some of the cool steampunk gadgets in the books that we read.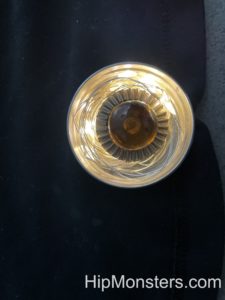 The Circle of Power brooch lights up to illuminate the center gemstone. It is four inches in diameter and has a magnetic attachment. To make this, we glued a Mancala gem on a gear and put it in a bottle cap. We then secured fairy lights around it and attached a small battery to power them.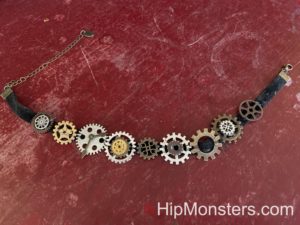 The Gears of Time choker is four inches long and attached with a clasp. To make this, we sewed gears onto a normal black choker. We then used hot glue to combine some of the gears to make bigger, more unique gears.