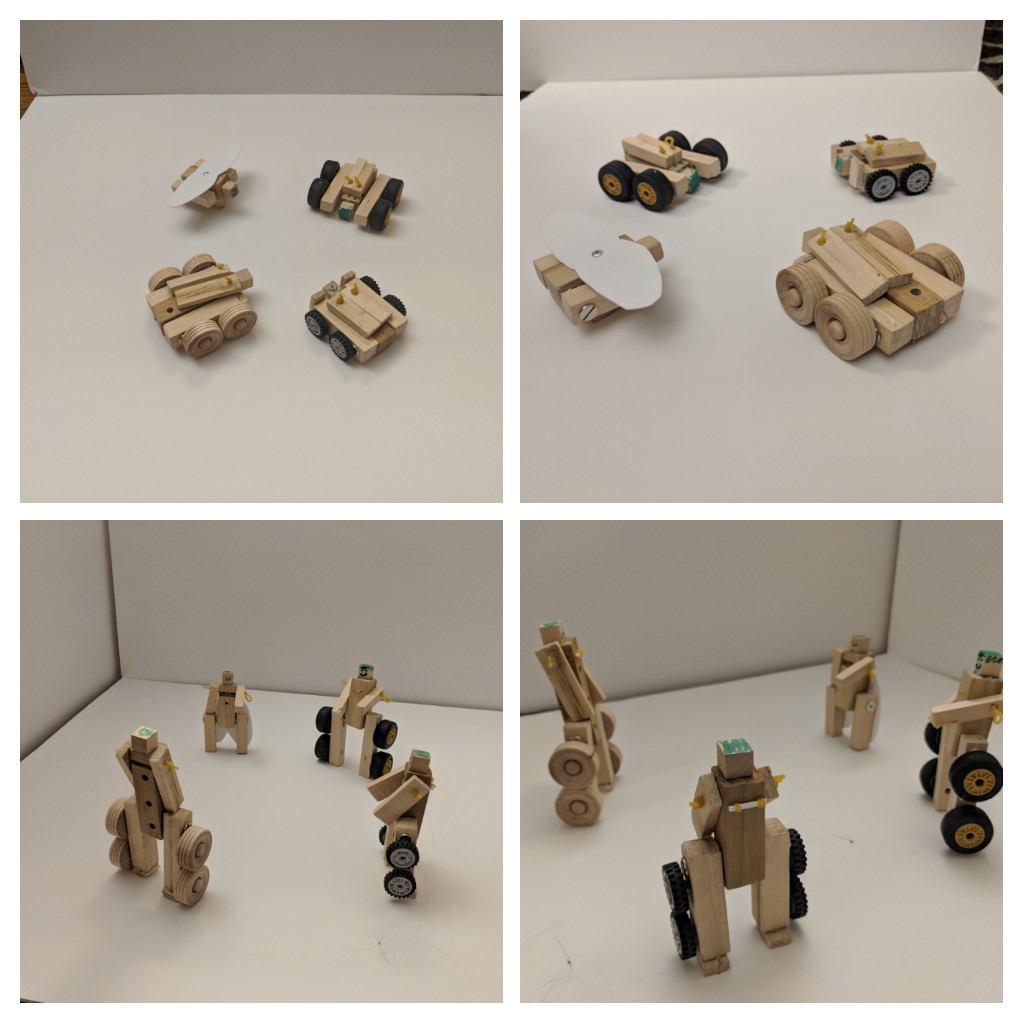 When the sisters team discovered Transformer comics (Go WindBlade!) they wanted a whole city of Transformers to play with. While that was way too expensive, they could build their own Shape-shifting Robots out of wood.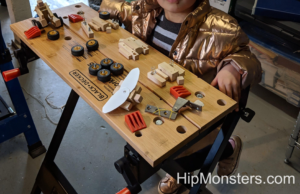 Borrowing from wooden dolls, we settled on a design with rubber bands attaching the arms and head to the body and a bolt to attached the legs enabling the robot to shift forms.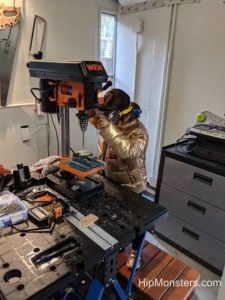 First we cut and drilled all the wood based on a working design.
We used lego wheels for the robots that transformed into cars.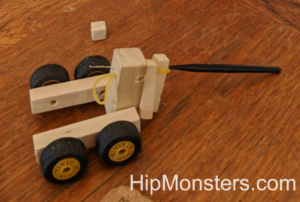 Attaching the rubber bands proved difficult.  We used a jewelry tool to thread the rubber bands through the holes in the wood (many broke in the process).
A few more adjustments.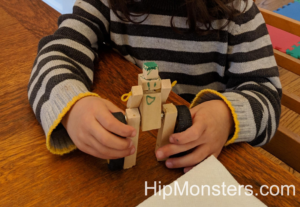 By using springs in the legs the robot can hold a standing position.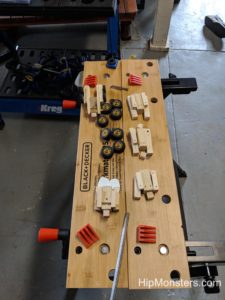 After we perfect a design, it was just a matter of creating a assembly line to crank out droids! We did some that turned into cars, some that turned into bugs, and some that turned in to other forms!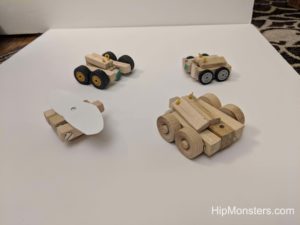 The robots in alt form.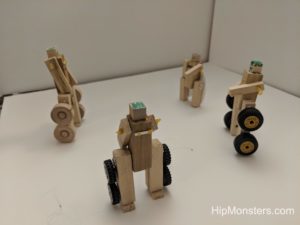 The robots transformed!
Happy Creating!